Curtains
We understand that every home is unique, and your curtains should be too. That's why D&B take immense pride in offering a diverse range of made-to-measure curtains that are tailored to your specific needs and style preferences.
Crafting Excellence in Curtains:
Our commitment to excellence is reflected in every curtain we create. Whether you are aiming for a sleek and modern look with our Wave curtains, an elegant and timeless aesthetic with Pinch Pleat curtains, a contemporary vibe with Eyelet curtains, or a classic touch with Pencil Pleat curtains, we have the perfect solution for you.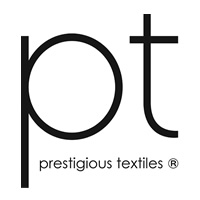 Bespoke Elegance:
Our made-to-measure curtains are not just window coverings; they are expressions of your unique style and taste. We specialize in bespoke creations, ensuring that your curtains fit your windows flawlessly and enhance the ambiance of your living spaces.
Contemporary:
If you're looking to infuse a contemporary flair into your home decor, our curtains are designed to meet your aspirations. The clean lines, innovative styles, and fresh designs in our collection will elevate your space to the next level of modernity.
Discover the benefits of WireFree motorisation, including low maintenance, quiet movement and simple control through wall-switches, remote, your smartphone or even voice control.
Endless Fabric Choices:
Choosing the right fabric is paramount in achieving the desired look for your curtains. With Drapes and Blinds, you are spoilt for choice. We offer an extensive selection of fabrics in our showroom, including a myriad of colours, captivating patterns, and luxurious textures. From opulent silks that exude luxury to durable linens that exude practicality, our collection encompasses it all. With thousands of fabrics to choose from, you can be confident that you'll find the ideal match for your vision.
Personalized Service:
Our dedicated team of experts is here to guide you through the process, from selecting the perfect fabric to choosing the ideal heading style. We take pride in our attention to detail, ensuring that your made-to-measure curtains become a seamless part of your home's decor.
Transform your living spaces with the finest in made-to-measure curtains. Explore the world of possibilities at Drapes and Blinds and experience the perfect blend of bespoke elegance and contemporary chic. Your dream curtains are just a click away.
Contact us today to embark on your journey towards enhancing your home's style and functionality with our made-to-measure curtains.